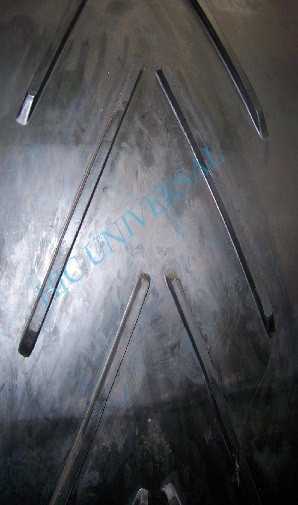 HIC Turkey Chevron Conveyor Belt Germany Nederland India Quality EP Belts Producers Replacement

Nederland chevron belt suppliers trust HIC manufacturers quality replacement to chevron conveyor belt Turkey producers, crusher belt China manufacturers, ep conveyor belts Nederland manufacturers, pvc belting Germany manufacturers by chevron conveyor belt and transmission belt suppliers in Turkiye, Cyprus, Georgia, Armenia-Middle East, nylon conveyor belt, mechanical fasteners and plastic conveyer belts importers of Asia and Europe buy from India exporter, HIC International Co.
EP PVC Nylon Transmission HIC Conveyor Belts and Fasteners Turkiye exports

HIC manufactures Conveyor Belts, Transmission Belts and Mechanical Fasteners up to rubber belt sizes 2400 mm Width, power transmission flat belting up to 1050 mm Width, and mechanical fasteners sizes up to 25 mm thick conveyor and elevator belt, used for conveyor belt system bulk materials transport and machinery long distances power transmission to driven pulley- fertilizer bags carrying ep chevron belts Istanbul Turkiye replacement, polishing marble slab machine pvc conveyor belt Hamburg Germany replacement, crusher conveyors nylon chevron belting Purmerend Nederlands replacement, rice huller transmission belt Shanghai China replacement, chevron conveyor-belts Istanbul Turkiye replacement, Alligator design belt fasteners Illinois USA replacement, suppliers to conveyor system manufacturers, grain grinding machine manufacturers And polishing marble slab machine manufacturing industries conveyor-belts of Turkey, Cyprus, Greece, Iraq, Syria, Georgia, Armenia, Middle East countries.
Chevron conveyor belt, rubber conveyor-belt, plastic conveyor belts, pvc rough top surface belting, transmission belt, crusher belts, nylon conveyor-belt, EP fabric reinforced chevron top belt, mechanical fasteners HIC quality product produced in ultra-modern factory at New Delhi and UP-Ghaziabad ISO 9001 certified factories of India.
Exporters of HIC make UNIVERSAL brand chevron pattern belt, transmission belt and chevron belt bolt fastener superseding relevant IS, BS, DIN quality standards conveyor-belts and mechanical fasteners to Istanbul Turkiye, Nicosia Cyprus, Athens Greece, Baghdad Iraq, Damascus Syria, Tbilisi Georgia, Yerevan Armenia, New Delhi India, Hyderabad Andhra Pradesh India, Pune Maharashtra India, and other cities suppliers, importers, exporters of Turkey, Cyprus, India.

Conveyor System Rubber PVC Belts Manufacturing Expertise of HIC India

Conveyor system manufacturers, grain grinding machine manufacturers and polishing marble slab machine manufacturers and industries of Nederland, Deutsch, Turkiye, Cyprus of Asia trust HIC make Universal brand rubber conveyor belts made in India manufactured of EP or Nylon fabric multi-ply carcass, synthetic sbr or neoprene or EPDM or RMA rubber coated cover while pvc conveyor-belts are manufactured of Polyvinylchloride PVC material in surface with polyester fiber cloth between plies, while transmission belts are manufactured of high tensile strength cotton fabric hard duck reinforced plies impregnated with natural rubber having friction-surface, and while mechanical fasteners are manufactured of solid plate steel chamfered plates.
• Chevron belt M24 grade up to 12 mm thick chevron integrally moulded rubber profiles fitted into the belt's top conveyor belting during manufacturing mining processing equipment suppliers in Istanbul Turkiye, Hamburg Deutsche, Navi Mumbai Maharashtra India.
• EP conveyor belt M, N, HR, SHR, Ultra Heat Resistant, FR, OR, Food grade from 250/2 to 2500/7 belt strength rating up to 15 mm thick conveyor-belting conveyor-belt system suppliers in Alkmaar Nederland, Eiterfeld Deutschland, Petite-Foret France, Pune Maharashtra India.
• Nylon belt from 250/2 to 1800/6 belt tension class rating up to 15 mm thick conveyor-belting in rubber grades M, N, HR, SHR, Ultra Heat Resistant, FR, OR, Food quality, chevron top belting, crusher conveyor suppliers in Holland Nederland's, Northeim Germany, Philadelphia USA, Faridabad Haryana India.
• PVC belt single ply, 2 ply, 3 ply belt up to 7 mm thick conveyor belting in PU, White Food grade PVC, Oil Resistant Green PVC, Black colour PVC belt marble polishing and sea-food conveyor suppliers in Holland Netherlands, Verona Italy, Monte Comune Italy, Shanghai China, Bengaluru Karnataka India.
• Flat Transmission belt 37 oz, 34 oz, 31 oz, 28 oz hard duck cotton fabric 3 ply to 10 ply rating up to 1050 mm width flat cut edge power transmission rubber belting wheat-rice grain grinding machine suppliers in Holland Nederland, Manila Philippines, Singapore Asia, Zhejiang China, Vijayawada Andhra India, Indore MP India, Jaipur Rajasthan India.
HIC Universal quality conveying system belts and transmission belting are OEM preferred selection of conveyor-system manufacturers, grain grinding machine manufacturers and polishing marble slab machine manufacturers, for bulk transport and machinery shaft drive trouble-free conveying and power transmission performance.
Türkiye'ye İhracat Yapan Güvenilir Taşıyıcı Kayış İhracatçısı: HIC
Türkiye'de Ankara ve İstanbul şehirlerindeki taşıyıcı ürün, taşıyıcı kayış-lastik-Pvc, sıcak karışım taşıma kayışı, taşıyıcı avara rulo tüccarları Kore, Çin ve Birleşik Krallık'taki taşıyıcı kayış fabrikalarından daha üstün kalitede hizmet veren Hindistanlı üretici ve ihracatçı HIC International'e güvenmektedir.
HIC'in Türkiye Pazarı için Taşıyıcı Kayış Ürün Gamı

HIC; kırma makinelerindeki kayalar, çimento fabrikaları ve inşaatlarda sert malzeme ve sıcak karışım taşınması, Türkiye'deki besin işleme endüstrilerinde çanta yükleme için 2400 mm (maksimum) genişliğinde taşıyıcı kayışlar üretmektedir. Kayışlar Hindistan'da Yeni Delhi ve Gaziabad'taki ulta modern fabrikalarda üretilmekte olup IS, BS, DIN kalite standartlarının yerine geçen UNIVERSAL markası altında satılmaktadır.
HIC'in Taşıyıcı Kayış İmalatındaki Uzmanlığı

Türkiye'deki endüstriler; sorunsuz performans için lastik, Pvc, kumaş takviyeli naylon-ep'ten üretilen ısıya dayanıklı, kaymaz, HIC marka kayış ve beyaz besin sınıfı ürünler için taşıyıcı kayışlara güvenmektedir.