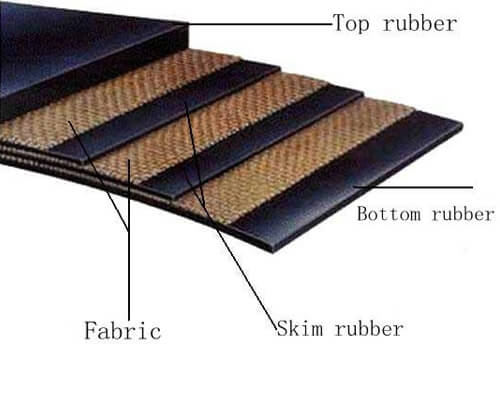 HIC Jordan Multiply Rubber Conveyor Belt Idler Pulley Taiwan USA China India Quality Conveyor Parts Manufacturers Replacement
Taiwan USA China Amman Jordan multiply rubber conveyor belt idler pulley rollers suppliers trust HIC manufacturers belt conveyor parts replacement to hot conveyor belt Holland producers, troughing idlers Slovenia manufacturers by conveyor system India supplier of heat resistant rubber belts in Amman Az Zarqa Aqaba Irbid Al Karak of Jordan and Cape Town Western Cape of South Africa, custom manufactured carrying idler rolls plus belting drive rubber lagging pulley importers of Israel, Libya, Egypt, Syria, Saudi Arabia, South Africa buy conveyor parts and bucket elevator bolts from New Delhi located India exporter, HIC International Company.
Hot Conveyor Belt Trough Idler Drum Pulley HIC Conveyor Parts Types Israel, Egypt, Syria, Saudi Arabia exports
HIC manufacturing range consists of :-
• Hot Conveying Belt up to 2000 mm width size used for cement process plant quarrying belt conveyor operations Michigan USA replacement.
• PVC conveyor belt and Rough Top rubber belting New Taipei city Taiwan replacement for warehouse storage rack conveying system.
• Heat Resistant rubber conveyor-belt Taichung Taiwan replacement used for aggregate crushing plant conveyor-parts.
• Abrasion Resistant conveyor-belt multiply Kaohsiung Taiwan replacement used for pallet handling equipment.
• Chevron rubber belt Allentown Pennsylvania USA replacement used for conveying loose, bulky or bagged materials on inclined surface at less than 40 degrees angles.
• Carrying idler up to 2400 mm belt widths 89 mm to 200 mm diameter CEMA B, C, D Classes steel iron pipe idler size Illinois United States of America replacement used for troughed belt picking and feeder-conveyor idler.
• Return idler roller Kranj Slovenia Europe replacement used as bottom idlers with or without rubber discs for ores processing material handling equipment.
• Elevator Bolt fasteners Hsinchu Taiwan replacement used for agricultural grain elevators system.
• Drum pulley Shanghai China replacement used for sand conveyor system head end for belt drive and tail pulley.
• Belt Vulcanizing Machine Banqiao Taiwan replacement used for splicing of EP rubber belt as well as Nylon belting plus steel cord belting hot vulcanizing equipment including splicing tools fully portable being also, sometimes used for belt repairs, conveying system minerals mining machinery And conveyor system parts industries.
Nylon conveyor belts, EP rubber belting, PVC belts food grade, trough idlers, elevator belt fasteners, drum pulley quality suppliers exporters to Israel, Egypt, Syria, Saudi Arabia, South Africa, Holland Netherlands, Jordan.
Heat Resistant rubber belt, PVC belts, training idler with frame, self-aligning rollers, idler pulley, bucket elevator belt, belt vulcanizer, belt scraper rubber, skirtboard rubber, conveyor-parts produced in ultra-modern factory at New Delhi and UP - Ghaziabad ISO 9001 certified factories of India.
Exporters of HIC make UNIVERSAL brand rubber conveyor-belt, PVC belting, trough roller idler, pulley drums and belt-splicing vulcanizing press superseding relevant IS, BS, DIN, SANS quality standards conveyor parts types and belt-conveyor components types to Taichung Taiwan, New York USA, Beijing China, Amman Jordan, Ashdod Israel, Alexandria Egypt, Latakia Syria, Jeddah Saudi Arabia, Durban South Africa, Amsterdam Nederland, Mangalore Karnataka India, Raigarh Chhattisgarh India, Vijayawada Andhra India, Durgapur West Bengal India, Dhanbad Jharkhand India, Indore Madhya Pradesh India, Pune Maharashtra India, Chennai Tamil Nadu India, Rourkela Odisha Orissa India, Jodhpur Rajasthan India, Baroda Vadodara Gujarat India, Kochi Kerala India and other cities rubber belt and troughing idler traders suppliers, importers, exporters of Taiwan, USA, China, Jordan, South Africa.
Bucket Elevators Conveyor System Belts Rollers Pulley Manufacturing Expertise of HIC India
Bucket elevators manufacturers, conveyor system parts manufacturers and industries of Taiwan, Jordan, Israel, Egypt, Syria, Saudi Arabia, South Africa, Holland Netherlands trust HIC make Universal brand rubber belts as well as flame retardant elevator belts made in India manufactured of SBR or RMA or EPDM rubber or White Nitrile or Neoprene or other synthetic rubber with Textile EP or Nylon fabric reinforcement multiply belting with smooth or chevron or cleated or rough top rubber covered belt, PVC belts made in India manufactured of plastic and monofilament polyester fabric plies, troughing idler made in India manufactured of CRCA sheet housing mild-steel MS shaft grease packed with ZZ series ball bearings or taper roller bearing, and drive pulley made in India manufactured with single-piece rolled plate rim continuously welded end discs.

HIC Universal quality conveyor parts viz. conveyor belt, idler roller, rubber lagging sheet for pulley, belt vulcanizer machine, rubber skirt board, bolt fastener are OEM preferred selection of bucket elevator manufacturers, mining conveying system fabricators, for hot rubber belt, troughing idler and drive pulley trouble-free vertical conveying materials transport performance.

Useful Links

• Conveyor-belt idler jordan Clients
• Roller idler, Belting fastener Manufacturers Specs
• Flame retardant FR belts Specs
• High Temperature resistant belting HR Grade Specs
• Carrying roller idler Specs Drawing
• Belt-jointing mechanical fastener Construction
• HIC Quality Assurance plan
• Universal brand conveyor products Range
• Industrial products Enquiry Form
• Urea, phosphate, mining Belting Technical Data
• Troughing idler, return Idler Technical Data
• Hawk type belting Fastener Technical Data
• Head drum pulley, tail pulley Technical Data
• Hic make industrial-conveyor Application
• Rubber Products Catalog