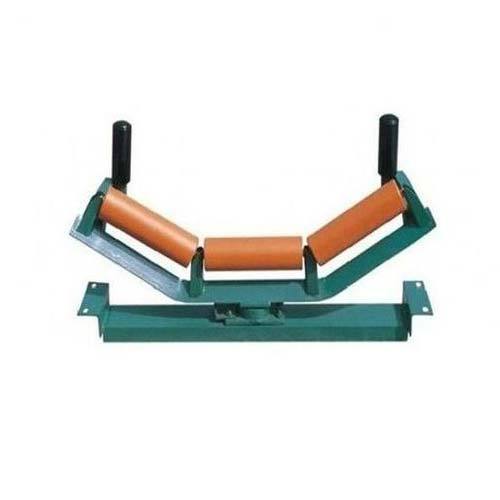 HIC South Africa Conveyor Idler Frames UK Denmark India Quality Steel Idlers Manufacturers Replacement
UK, Denmark, South Africa, conveyor idler frames suppliers trust HIC manufacturers idlers replacement to roller sets Australia producers, multi trough idlers China manufacturers by self aligning conveyor-idler load carrying and return rolls India suppliers in Brits Johannesburg Cape Town Port Elizabeth South Africa, Mining conveyor rollers for bulk materials handling conveyor roller-idlers importers of South Africa, Guinea, Morocco, Zambia, Tunisia buy from India exporter, HIC International Co, head quartered in New Delhi.
Multi-Trough Self-Aligning Carrying Return HIC Conveyor Idler Rolls UK, Denmark, South Africa exports
HIC manufactures Conveyor Idler Rolls up to 2400 mm belt widths 89 mm to 152 mm diameter tube size, series 20, 25, 30 mm used for V return idler bracket Worcestershire England UK replacement, Steel conveyor-roller Taastrup Denmark replacement, Impact idlers rubber disc Brisbane Queensland Australia replacement, Multi trough idler Nottinghamshire England United Kingdom replacement, Self Aligning idlers Germiston Gauteng South Africa replacement, Carrying side roller London UK replacement, Return side rollers Roodepoort South Africa replacement,mining equipment And bulk materials handling system industries idler sets, idler-roller bracket, belt rollers frame, carrying-idler guards quality suppliers exporters to UK, Denmark, South Africa.

Belt idler frames, idler sets, self aligning, multi trough, load carrying, return,conveyor idler rolls produced in ultra-modern factory at New Delhi and UP Ghaziabad ISO 9001 certified factories of India.
Exporters of HIC make UNIVERSAL brand idler rollers superseding relevant IS, BS, DIN, SANS quality standards industrial roller idlers to Brits South Africa, Conakry Guinea West Africa, Rabat Morocco North Africa, Copenhagen Denmark Europe, Kitwe Zambia Africa, Mumbai Sangli Miraj of Maharashtra India, Kochi Kerala, Chennai Tamil Nadu, Bengaluru Karnataka, Guwahati Assam, Dhanbad Ranchi of Jharkhand, Noida Uttar Pradesh, Ahmedabad Rajkot of Gujarat, Kolkata West Bengal, Ludhiana Punjab, Bahadurgarh Haryana India and other cities idlers roller traders suppliers, importers, exporters of UK, Denmark, South Africa, India.
Bulk Materials Handling Conveyor Rollers Manufacturing Expertise of HIC India
Bulk Materials Handling system manufacturers, Mining conveyor equipment manufacturers and industries of UK, Denmark, South Africa, Australia trust HIC make Universal brand idler rollers made in India manufactured of pressed steel bearing housings for heavy duty welded steel idlers types and belt-conveyor idler frames.

HIC Universal quality trough idler and roller brackets are OEM preferred selection of bulk materials handling conveyor component manufacturers, mine-conveyor machinery manufacturers, for conveyor-rollers trouble-free belt load transport performance.
• Steel idlers africa Clients
• Idlers rollers Manufacturers Specifications
• Universal brand conveyor rollers Range
• Troughing idlers Enquiry Form
• Belt trough idlers & return rollers Technical Data
• Hic make conveyor idlers Industrial Application
• Cold rolled steel roller products Catalog