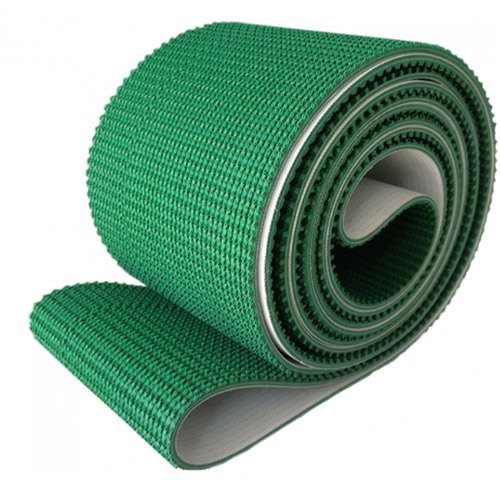 HIC India Rough Top Conveyor Belt Manufacturers: Austria Polen Europa Produced Heat Resistant Belting
Europa PP textile conveyor belts suppliers trust HIC India manufacturers quality belting replacement to rough top conveyor belt Austria manufacturers, abrasion resistant conveyor belts Polen producers, heat resistant conveyor belt Frankreich manufacturers, rubber conveyor belting exporters in Austria, multiply conveyor belts, transport and conveying belts with textile carcass importers of Austria, Polen, Nederland buy rough top belting from India exporter, HIC International Company.
Unparalleled HIC Universal Abrasion Heat Resistant Multiply Conveyor Belts Exported to Austria, Polen, Frankreich
• Abrasion hic abrasion resistant rubber conveyor-belts Grade M24, N17, X, Y, SAR quality PP textile belt and EP textile carcass belting manufactured up to 2000 mm Width with minimum rubber belt cover thickness of 3 mm top and 1.5 mm bottom and above for use in mining and other conveyors industrial application. Rough top conveyor belts in abrasion-proof rubber grade in 2 ply, 3 ply Nylon NN carcass produced, , polyester-nylon fabric ply rough top belt, wave-top belt, fluted rough top rubber belt, light duty rough top belting, super grip surface rough top belts, for incline conveyors-bags conveying, boxes conveying incline belt rough surface on face or top, airport cargo transfer rough top belt, etc.
• Heat Resistant hic heat resistant conveyor-belts Grade HR 120 degree C resistance to heat, Super HR150 degree C resistant to hot temperature, Superior HR180 degree C heat resistance, Ultra HR210 degree C heat resistant quality belts with textile carcass EP or NN fabric rubber belting manufactured up to 2000 mm Width with minimum heat resistant rubber belt cover thickness of 4 mm top and 2 mm bottom and above in smooth surface rubber-belt, rough top conveyor belt chequered finish and chevron belt diamond patterned, for use in foundry sand, hot ash, very hot cement clinker and other industrial application. Oil Resistant belts rubber grade and Mining FRAS grade Fire Resistant conveyor belts in 3 ply, 4 ply, 5 ply, 6 ply also produced, for petroleum refinery sulphur coke transport conveying belt, underground coal transport belt conveying system.
• Multiply hic Textile conveyor-belts of multiple ply 2 to 8 with EP or NN carcass belting made of rubber quality Grade M24 rough top conveyor belt, N17 rough top and smooth cover belting, X grade belt, Y grade rubber conveyor-belt, Super Abrasion Resistant conveyor-belts, Heat Resistant conveyor-belt, Food grade belting Hygienic grade, Fire Resistant conveyor belts manufactured as per total belt tensile strength requirements based on effective belt working tension. Chevron conveyor belts v-pattern shape chevron top belting and Cleated conveying belts also manufactured for incline conveyors applications.
• Idlers Rollers hic Conveyor belt idlers manufactured for material handling system carrying rollers, return rollers, impact roller with rubber rings, self-aligning idlers with and without idler frames up to 2400 mm belt widths.
Wear-proof Quality Textile Conveyor Belts and Skirt Rubber, No Discrepancy !
Exporters of HIC make UNIVERSAL brand transport and conveyor belts with textile carcass, conveyor idlers rollers, rubber skirting for conveyor, conveyor drum pulleys superseding relevant IS, BS, DIN quality standards rough top belting and skirt-board rubber produced in ultra-modern factory at New Delhi and UP Ghaziabad ISO 9001 certified factories of India, conveyors system rubber belt, roller idlers and rubber skirting to Vienna Austria, Raab Austria, Linz Österreich, Sankt Pölten Austria, Belchatow Polen, Argenteuil Frankreich, Bethuna France, Shandong China, Raigad South of Mumbai Maharashtra India, Kolkata West Bengal Indien, Chennai Tamil Nadu India, Ahmedabad Gujarat India, New Delhi India, and other cities material handling equipment conveyors components suppliers, importers, exporters of Indien India, Österreich Austria, Warsaw Poland, Kiev Ukraine, Minsk Belarus.
Still searching for reliable incline rough top conveyor belts with textile carcass ?
Please click links and probably you shall be making right decision.
गुणवत्तायुक्त
बॅगिंग
कन्वेयर
बेल्टस्
उत्पादक
ः
यूरोप
कन्वेयर
उत्पादित
रिप्लेसमेंट

एचआयसी युनिव्हर्सल रबर कन्वेयर पट्ट्यांचे उत्पादक, नायलॉन कन्वेयर बेल्टिंग निर्लोन, फिनिक्सऐवजी मुंबई – रायगड – महाराष्ट्र, कोलकता, चेन्नई, अहमदाबाद व दिल्लीतील वितरक व उद्योग आणि पट्टे वापरणाऱयांनी बदललेले.
बिनतोड एचआयसी युनिव्हर्सल बल्क मटेरियल कन्वेयर बेल्टस विक्रेते बंगाल, तामीळनाडू, गुजरात, दमण, महाराष्ट्र
• मल्टिप्लाय रबर फ्लॅट कन्वेयर बेल्टिंग मोठ्य वस्तू हाताळणीसाठी.
• क्लिटेड एचआयसी रबर कन्वेयर बेल्ट स्पिलेज टाळण्यासाठी व कन्वेयर भागांची झीज टाळण्यासाठी फाईन्स वस्तू हाताळणीसाठी
• बॅगिंग कन्वेयर बेल्ट ट्रक लोडिंग – अनलोडिंग तसेच औद्योगिक मोटार बेल्ट व्हीसाठी रफ टॉपयुक्त


गुणवत्तायुक्त
कन्वेयर
बेल्टस्
,
दुमत
नाही
!

एचआयसी युनिव्हर्सल ब्रँड कन्वेयर बेल्टिंग गुणवत्तेचे सातत्यपूर्ण संशोधन व विकासाद्वारे, भारतातील अत्याधुनिक कारखान्यात, उच्च श्रेणीच्या आधुनिक यंत्रसामुग्रीद्वारे व बीएस, डीआयएन, आयएसओ गुणवत्ता मानकेयुक्त कुशल कामगारांद्वारे उत्पादन होते व चाचणी घेतली जाते.


अजूनही
विश्र्वासार्ह
कन्वेयर
औद्योगिक
पट्ट्यांच्या
शोधात
आहात
?
कृपया लिंक क्लीक करा. आपण बहुधा योग्य निर्णय घेत असाल.
• Rough top belting Manufacturers Specifications
• Multiply conveyor-belting Range
• Heat resistant conveyor-belts range
• Fire Resistant mining conveyor-belts range
• Elevator belts range
• Bagging conveyor-belts
• Idler Rollers Manufacturers Specifications
• Euro bolt, Mechanical belt-Fasteners specs
• V belts Manufacturers Specifications
• Manufacturing Machinery Testing details
• Hic Quality Assurance
• Research and development facility
• Rough top belting Min.INFORMATION required